Review of DeepCool FK120 3-in-1 fan kit
To save on packaging, logistics and other overhead costs, DeepCool has started to produce sets of 2-3 fans, and this is the right step. Well, judge for yourself: a rare tower cooler today does not support the installation of 2 fans, very often users change all 3 fans at once to a 360mm liquid cooling system, and if you change the regular fans in the housings to custom ones, then you will have to buy 2 or 3 such sets at once.
However, there is a downside to the coin: if 1 fan fails, it is unlikely that the store will replace it for you, but rather they will demand to return the entire set and make a refund. Everything would be fine if it weren't for the greed of sellers: today one DeepCool FK120 can be bought at retail at a price of 10$, while a set of 3 pieces will cost from 35$, that is more expensive than buying them separately. "What are the savings?" - you ask? "Read our review," I will answer.
As can be understood from the labeling, DeepCool FK120 is a model of standard size 120x120x25 mm, most often in demand among computer enthusiasts.
DeepCool itself positions the FK120 model as a fan for LCS radiators and air coolers, that is, for those cases where increased pressure is required. However, judging by the stated characteristics, here the fan shows itself to be "average", having a pressure of 2.19mm of water column at a maximum speed of 1850 RPM. For comparison, Noctua NF-P12 redux at a speed of 1700 RPM has 2.83 mm of water column.
As for performance, the maximum airflow of 68.99 CFM is declared for the DeepCool FK120, and according to this parameter it is comparable to the most expensive and best fans with a size of 120x120x25 and a speed of 1700-1800 RPM.
Therefore, I believe that we have a universal model that can be used both in the housing and on water and air coolers, there is no orientation that does not allow it to be used in a different way, judging by the characteristics. And if you look at the impeller, then indeed: an aggressive blade profile is used here with an increase in the flow density closer to the center. In the case of such an FK120, it is better to put it on the "blow-in", because it will push the flow far enough inside, reaching the video card, chipset, processor and memory modules.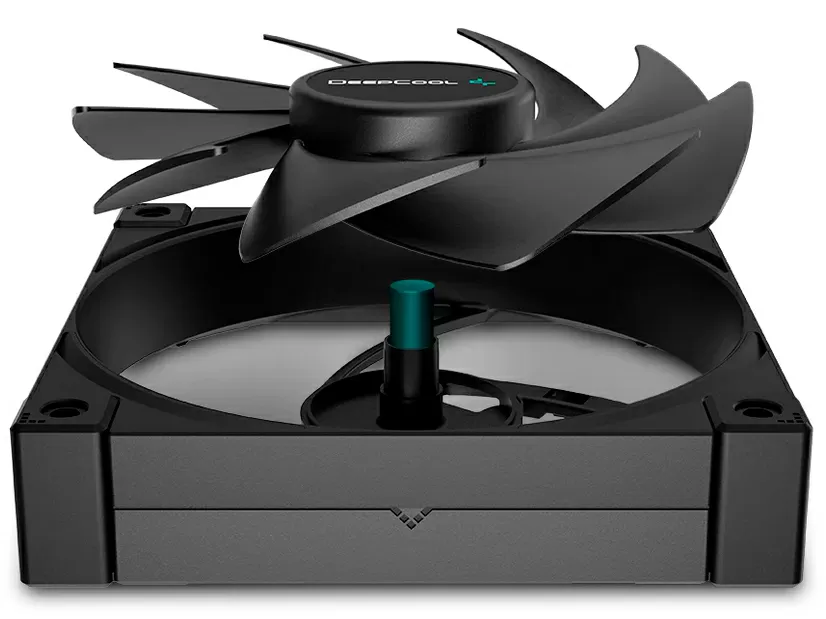 The DeepCool FK120 fan uses a hydrodynamic sliding bearing (bushing type), but the minimum noise level is too high for modern fans - 28 dB. Rubber bumpers are installed at the corners of the housing to filter vibrations transmitted to the mounting surface.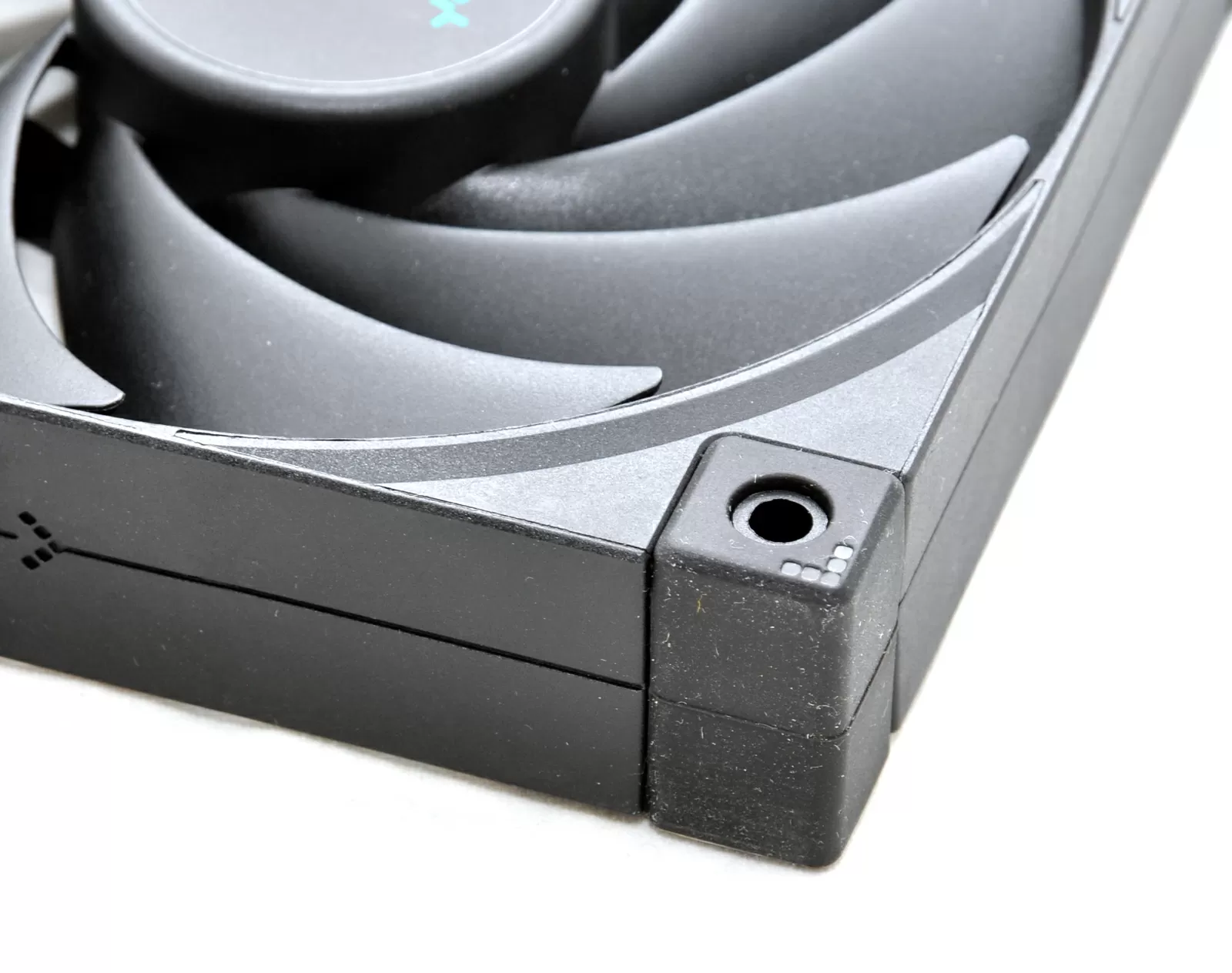 What you need to praise the FK120 for is the case. It is completely square, so when installed side by side, there will be no gap between the fans and the air will not go back, colliding with the surface of the water cooling radiator. A 4-pin PWM connector is used for connection, and the wire comes out of a small recess in the housing, so that even when you put the fans next to each other, the wire does not interfere and is not pinched. And, of course, the FK120 looks very good both on and off, especially for those who do not accept RGB.
The speed adjustment range is from 500 to 1850 RPM, the maximum power is 1.44 watts. In a set of 3 fans, you will also get a 1-by-4 PWM splitter, with which you can connect all 3 fans to 1 PWM connector on the motherboard, plus there will be room for a fourth.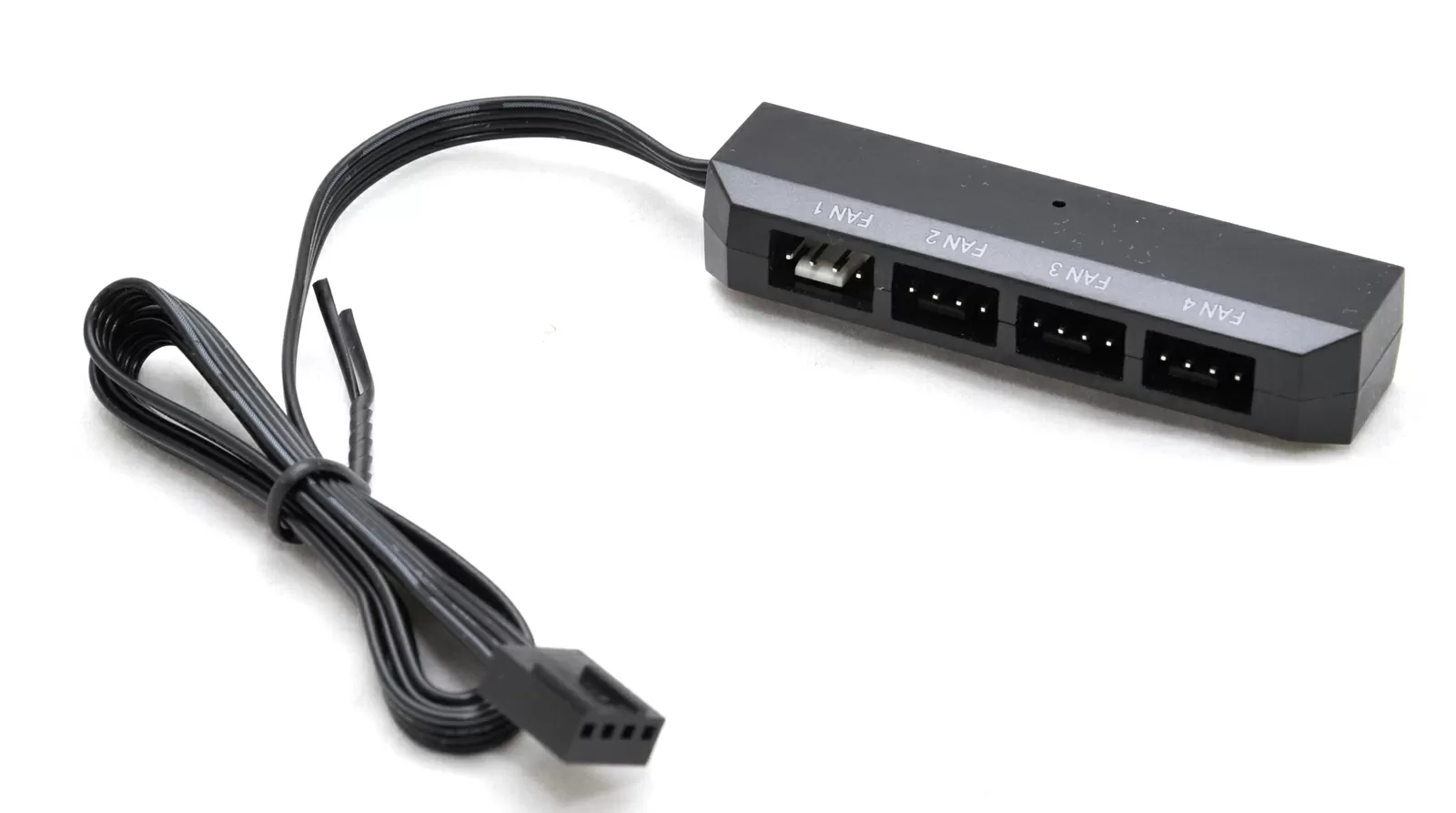 Naturally, the BIOS will see only 1, the first fan, but all 4 will be controlled from it. With the power consumption of each fan at only 1.44 watts, such a load in the form of three fans per port is quite acceptable for motherboards, especially for those that have a PWM connector for a pump with a power of up to 30 watts.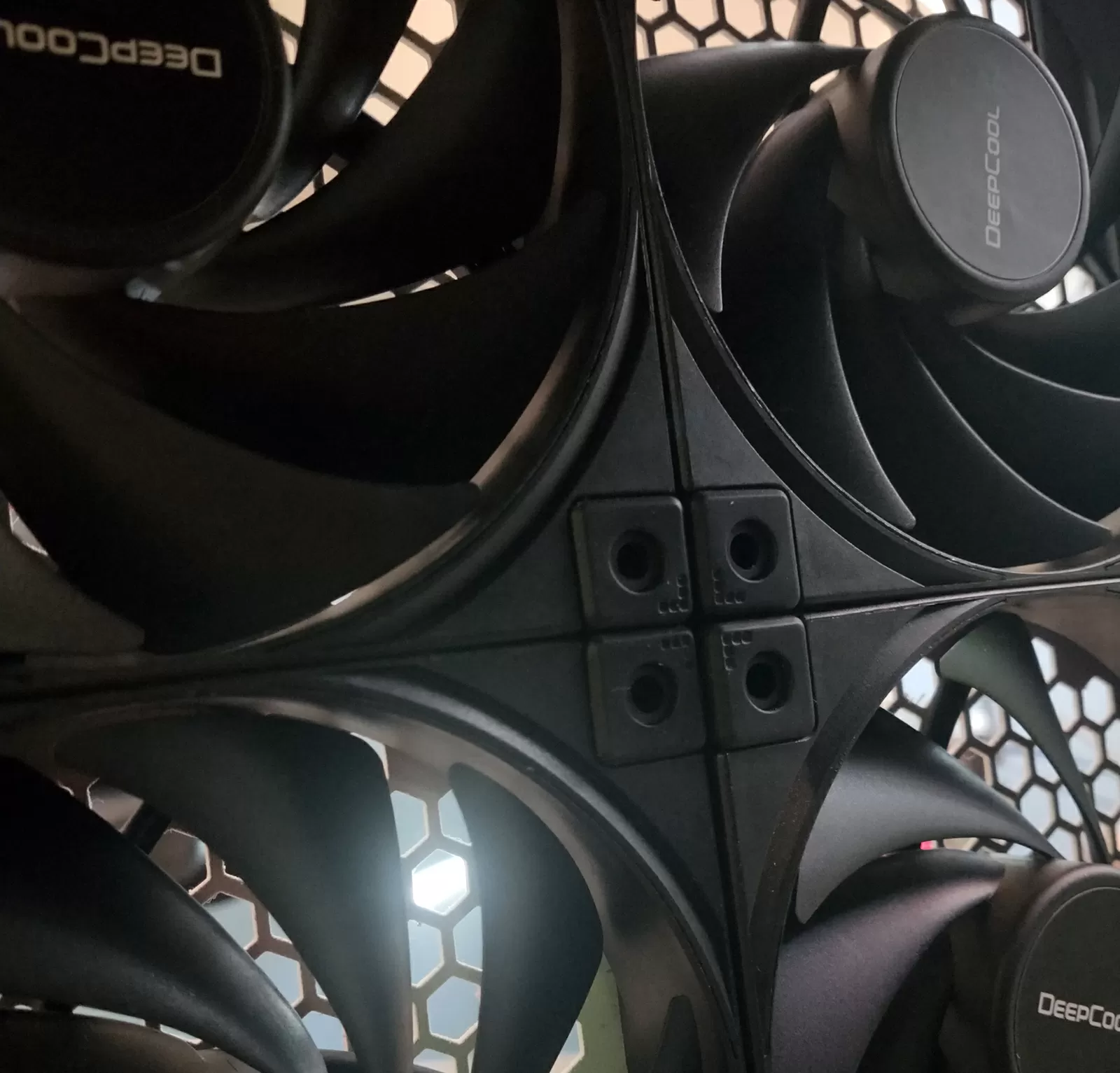 As I mentioned above, when installed in the housing, there are no gaps between the fans, so if you want to make a kind of wall out of them, this is an excellent choice.
Testing
For testing, I used a well-proven bag test, the essence of which is to inflate a 120-liter package with a fan with an artificial obstacle in the form of a CPU cooler blowing through the CPU cooler. However, the old test bench fell apart from time to time, and we had to build a new, slightly smaller volume with a 120-liter package.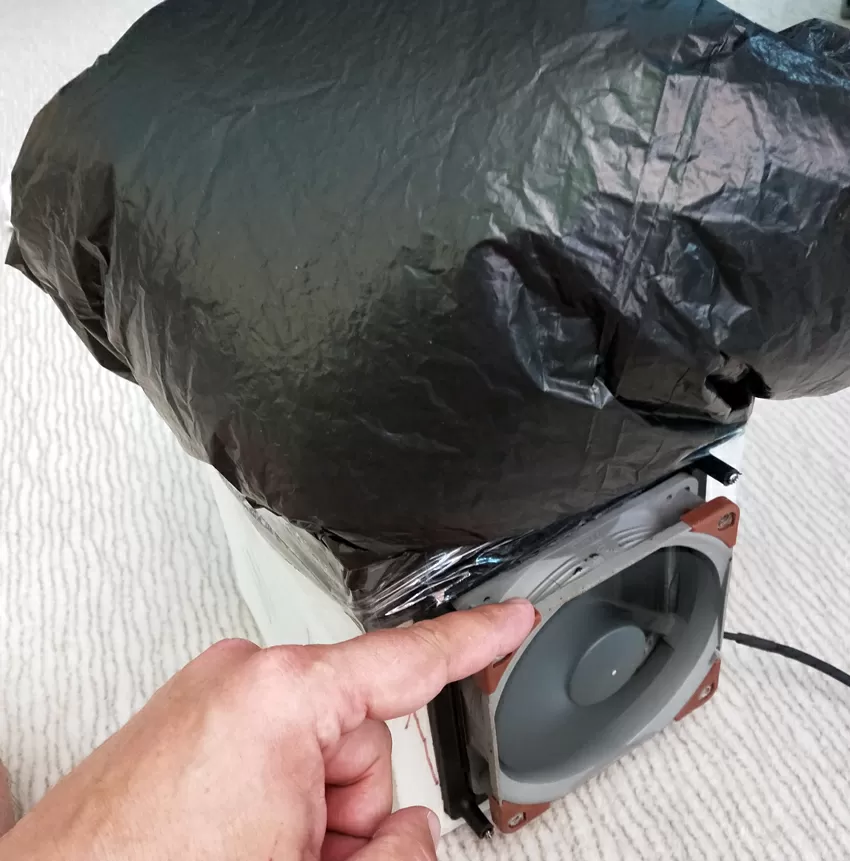 The results obtained in previous tests cannot be compared with the current ones due to differences in the design of the stand, but express testing of some models showed the following results (at maximum speed).
The inflating speed of the package is 1 fan, seconds

DeepCool FK-120 (1850 RPM)

Noctua NF-P12 redux (1300 RPM)

Noctua NF-F12 (1500 RPM)

7

14

12
In such tests, static pressure is very important, so it is not surprising that an increase in the speed of the blades leads to a nonlinear acceleration of the package inflating, and in conditions when you need to unscrew the fans at full power to quickly cool the PC, of course it is better to have a model at hand that has a higher upper speed range.
Conclusions
Deepcool is good at "workhorses", which are devoid of bright features, but at the same time fully cover the needs of the user. Of course, if RGB was imposed on customers all previous years, then there will be those who are just tired of it and want to see cold plastic paints in their favorite computer so that nothing glows and does not distract from games and work. In this case, the FK-120 is an understandable and conscious choice.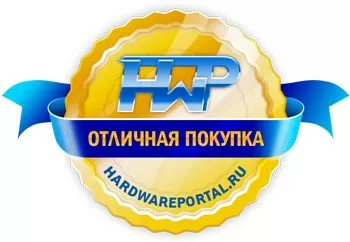 It makes sense to buy this model in sets of 3 shuki for the sake of a very useful PWM splitter, which will not only be a salvation in installations with a large number of fans, but will also increase the length of the connection wire, and the higher it is, the more accurately you can lay cables, getting rid of the mess in the case.
Michael Degtjarev (aka LIKE OFF)
13/06.2022