The main accessories for server cabinets that you need
Engineers and system administrators know that choosing the right accessories for server racks can significantly improve the ease of maintenance and reliability of server equipment. In this article we will look at the most important accessories for server cabinets.
1. Cable organizers
No one wants to see wires and cables that are dangling or in a tangled state in the server rack. Cable organizers allow you to economically organize a place and remove all cables to their places. It is important to choose cable organizers that match the rack format.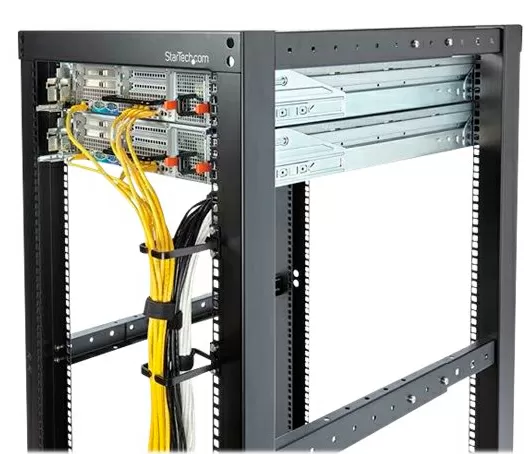 There are many different options, including horizontal and vertical organizers, cable rings, cable tags, etc. They provide convenient installation and maintenance of cables, prevent their movement and tangling, allow you to quickly determine which device which cable is connected to, save space and reduce the risk of overheating.
2. Shelves for server cabinets
Shelves for server cabinets can have various designs, including non-adjustable, adjustable, retractable, removable and reinforced models. The dimensions of the shelves usually correspond to the type of server cabinet, although you can find shelves for wide and narrow cabinets. They are usually made of metal, such as steel or aluminum.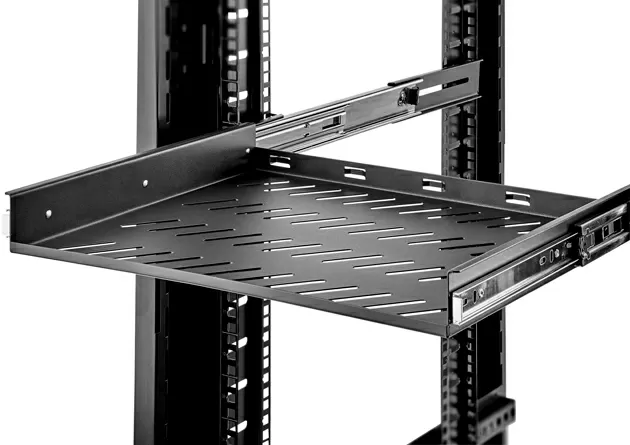 Shelves for server cabinets are designed to accommodate equipment that does not have a regular rack mount, or requires special placement conditions. In addition, batteries and other components necessary for the smooth operation of the server system can be placed on the shelves. The design of the shelves can be different, depending on the requirements for the weight and size of the equipment being placed.
When choosing shelves for a server cabinet, you should take into account the weight of the equipment that will be placed on them, as well as the need for additional ventilation. Considering various models of shelves, it is necessary to make sure that they are equipped with the necessary fasteners and are able to withstand the weight of the equipment being placed both folded and extended.
3. Fans
Fan shelves for server cabinets are used to improve airflow. They help eliminate the "hot zones" that can occur inside the cabinet, due to the uneven distribution of heat generated by servers and other devices. Such shelves are very useful for server cabinets in which there is a large density of equipment that emits a significant amount of heat.

If the server cabinet is too hot to provide cooling for the servers, then we can install a vertical fan shelf. It can be installed on the front or back side of the cabinet. If it is installed from the front to the bottom, it will pump cold air from the outside and direct it inside the cabinet. If you install it at the back from above, it will divert hot air from the cabinet to the outside.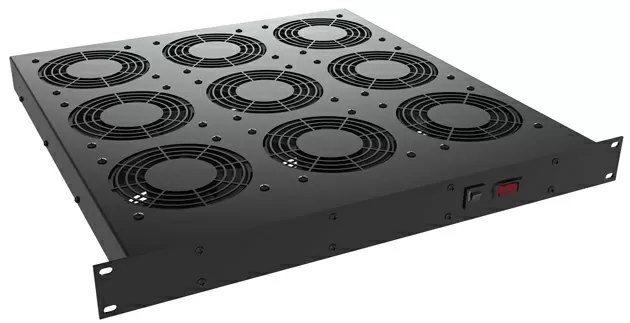 In addition, if some server inside the cabinet overheats, we can install a horizontal fan shelf to direct air directly to the server that needs cooling.
4. Blanking panels (plugs)
Blanking panels are installed in empty slots of the server cabinet to prevent hot air circulation inside the cabinet. The fact is that in server cabinets there is a problem of free circulation of hot air, which leaves the servers and can be re-sucked in by fans from the front side, increasing the temperature of the equipment.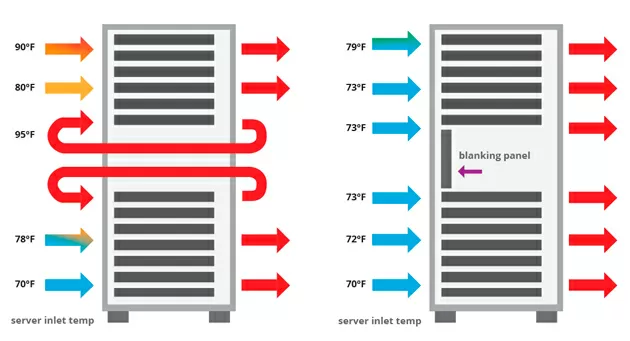 To prevent this problem, special plugs are used that block the front of the cabinet, preventing reverse air circulation. In some cases, it may be necessary to cover all the unoccupied space in the server cabinet with special plugs, which can be significantly expensive due to the additional costs of installing the plugs (do not forget that each action of an engineer in the data center is paid separately). However, this is necessary to ensure proper thermal operation of the server equipment, prevent free circulation of air inside the cabinet and maximize efficient cooling.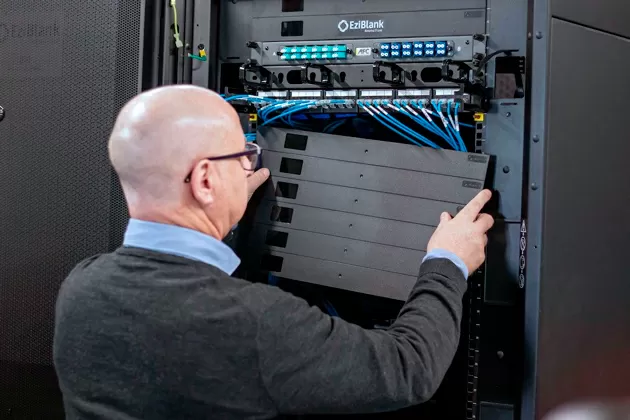 The sizes of plugs for server cabinets can range from 1U to 8U, and can be made of various materials: metal or plastic. When choosing the height of the plugs, you need to take into account the size of the equipment that will be installed in the cabinet in the future. The height of 1U is more versatile, but filling the space in the cabinet with plugs with a height of 1U is the most expensive process.
5. PDU
A PDU (Power Distribution Unit or Power Distribution Unit) is, roughly speaking, an extension cord that facilitates the connection of devices to power. The power distribution unit can have basic protections: against electrostatic waves and overload, which allows, in the event of such a situation, not to trigger the protection in the UPS and disconnect the entire rack.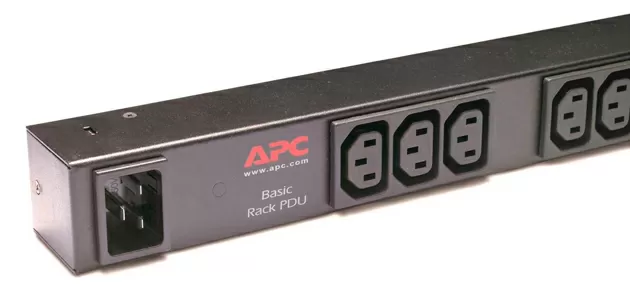 PDUs come in different types depending on the specific task:
A basic PDU that provides simple electricity distribution.
PDU with the ability to track energy consumption, which allows you to control the cost of power supply.
PDUs with the function of remote control via GSM/LTE, which can be controlled using remote access, which allows you to quickly overload devices on power, even if they are installed at remote facilities.
Intelligent PDUs (Intelligent PDUs) are the most advanced devices that provide extensive capabilities for managing and controlling the power supply of devices. Intelligent PDUs provide the possibility of remote control and monitoring, and also allow you to programmatically switch the power supply of devices if necessary.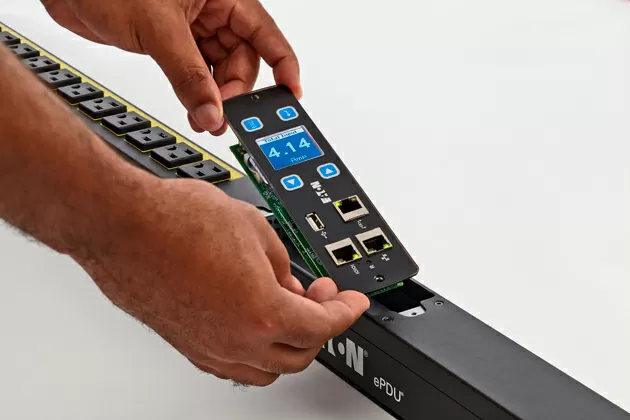 In high server cabinets with a height of more than 24U, 0U PDUs are often used. Such a device is designed for vertical mounting on the back panel of the server cabinet, it does not take up an additional unit, and has a number of sockets according to the number of units (see our review of Ippon PDU Basic 0U).
6. KVM consoles
KVM is a switch that allows you to control multiple computers from a single monitor, keyboard and mouse. This tool is especially convenient for server cabinets and data centers where it is necessary to manage a large number of servers. Using KVM, you can set custom BIOS parameters, start and restart servers, as well as diagnose and repair equipment. The use of KVM also allows you to reduce hardware costs, since you do not need to purchase separate sets of keyboard, mouse and monitor for each server. There are both consoles with direct access, from the server cabinet, and IP KVM with remote access via the Internet.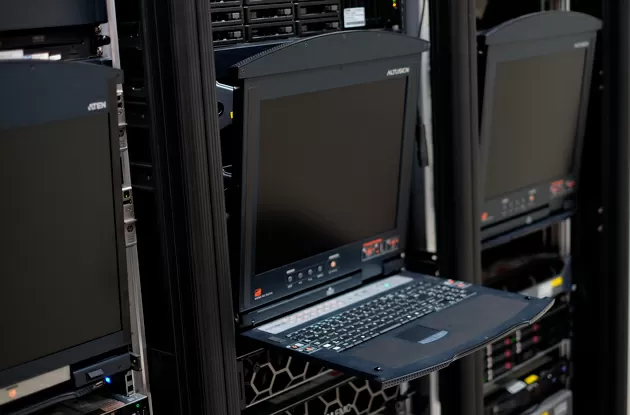 KVM console systems (Keyboard, Video, Mouse - keyboard, video, mouse) have been widely used in the IT field for a long time. They allow administrators to manage multiple servers using a single computer to display incoming information and enter commands. However, with the advent of BMC (Baseboard Management Controller), it became possible to remotely manage servers without using a KVM console. However, in certain cases, KVM consoles may remain necessary. For example, if the server does not have an Internet connection or an operating system needs to be installed, then using the KVM console may be the only way to perform these tasks.
7. Патч-panels
One of the main reasons for using patch panels is to simplify and organize the connection of network cables. Patch panels allow you to organize the connection of many network cables with different connectors in one device. This reduces the number of network cables and electronics needed to connect all devices. At the same time, the organization of cables on the patch panel greatly simplifies the testing and diagnostics of network equipment, which increases the efficiency of network maintenance.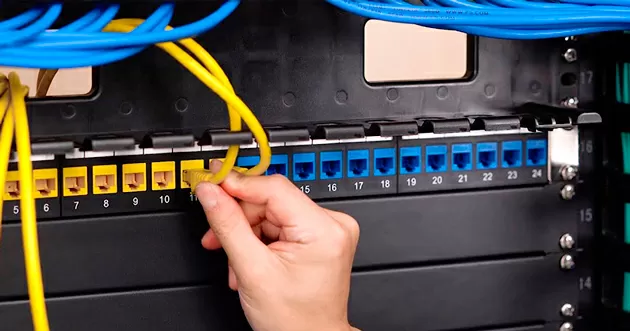 In addition, patch panels allow uninterrupted configuration changes and network expansion. If it is necessary to change or supplement the connected devices, there is no need to change the physical location of the cables, which greatly simplifies the process of configuration changes. In addition, using different types of panels and connectors, you can connect a wide range of devices with different interfaces. Experienced specialists in network technologies prefer to use patch panels with keystone modules, as they allow you to easily and quickly configure the patch panel for certain needs and change it if you need to make changes to the network infrastructure, for example, replace copper cables with optical ones. In addition, keystone module holders are also a convenient place to place cable markings.
8. Rollers and wheels
This is an important option that should be considered even before installing a server cabinet with a height of more than 20U. Rollers may be necessary when there is not enough space between the wall and the cabinet to pass behind and work. In this case, you have to push the server cabinet on rollers to move it to the desired distance. It is important to remember that the rollers cannot withstand more than 540 Kg of equipment weight, as the wheels may deform over time and become unusable.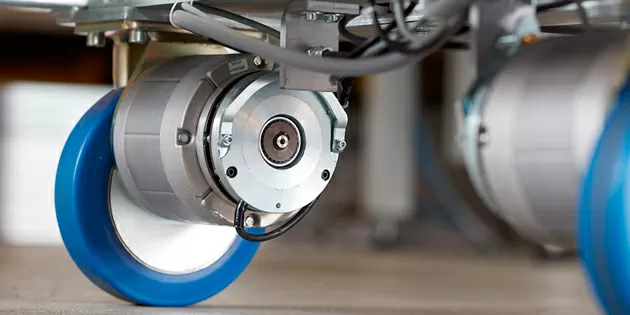 Server cabinet casters are usually made of durable materials such as steel or aluminum. When choosing rollers for server cabinets, it is necessary to take into account not only their load capacity, but also the ability to overcome obstacles in the way of movement. Some rollers have special shapes and seals that allow them to easily overcome small obstacles, such as wires, recesses or low aluminum thresholds.
Ron Amadeo
23/03.2023